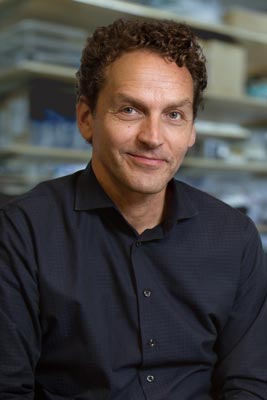 Molecular biologist Martin Hetzer will take over the position of President of ISTA in 2023. The Austrian native has spent almost 20 years conducting research in the USA and currently holds the position of Senior Vice President at the Salk Institute for Biological Studies. He will succeed Tom Henzinger, who acted as the Institute's first President since 2009. Martin Hetzer's research focuses on fundamental aspects of organismal aging with special emphasis on the central nervous system. His laboratory has made important contributions to the field of cancer research and cell differentiation.
"Science and Technology are essential in helping society meet the challenges and opportunities of our time. I will work with the Institute's scientists, management and all its stakeholders on securing ISTA's bright future and further developing its global impact," so Hetzer.
Martin Hetzer will take over the presidency of ISTA at a time when the Institute is on a steady growth path. In Fall 2021, it secured 3.3 billion Euro for further expansion until 2036. This funding agreement was approved by the Austrian Ministries for Science and for Finance and the State of Lower Austria, who emphasized the outstanding international research achievements of the Institute. The previous plan until 2026 foresaw 90 research groups. However, the comparisons with other top international institutions showed that a critical size of about 150 groups is necessary for global visibility and sustainable excellence in the most important, interrelated, and constantly evolving scientific fields.
Almost in coincidence with these good news, a new logo gives a more fresh and modern look to the Institute, which will now be referred to by the new abbreviation "ISTA" instead of IST Austria.
Links:
Press release "Martin Hetzer appointed new president"