Scientists and staff across the Crick have set aside their normal work to volunteer expertise and facilities for testing and research to help tackle COVID-19.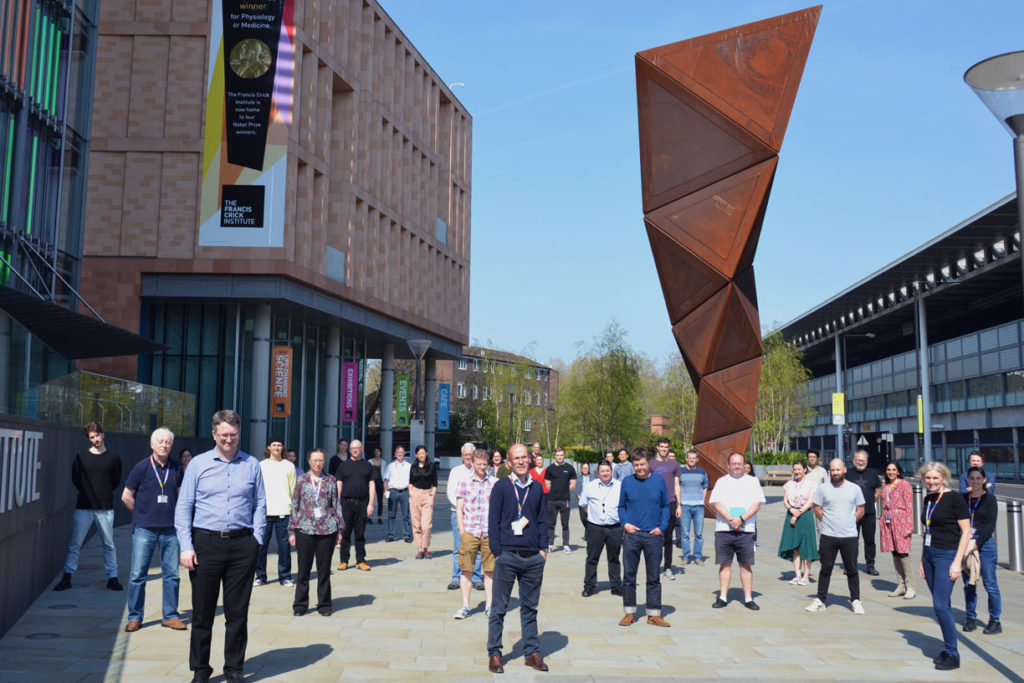 Early in the pandemic, a team at the Crick identified that one of the most urgent issues was a lack of healthcare worker testing. Without tests, key health workers with symptoms had to isolate at home without a confirmed diagnosis, and potentially asymptomatic staff were still working in hospitals and treating patients. In less than two weeks, a testing service was set up at the Crick in collaboration with University College London Hospital and their partner Health Services Laboratory.
The testing service is now able to carry out thousands of tests each day and Crick researchers and staff are involved in every stage of the process. All the procedures and processes have been openly shared on the Crick's website and the team has advised other research institutes and labs on how to set up their own testing services. New and improved testing methods are still being developed, and a group from the Immunobiology Lab has validated a method for a 25-minute coronavirus test that doesn't require the specialist equipment needed for the conventional method.
Alongside the testing facility, research groups at the Crick are using their expertise to study the virus and its effects. Coronavirus and COVID-19 research at the Crick focuses on five main questions:
How can we compare and improve testing methods?
Why are some cases so much worse than others?
How does the virus interact with our cells?
How does the virus move through the population?
How is the virus affecting people who are already ill?
Crick researchers are working with hospitals and clinicians across London to answer these questions by combining clinical trials with fundamental lab research. One study with Guy's and St Thomas's Hospital is examining how our immune system reacts to a coronavirus infection, and has already found two immune signatures of the disease, which could be clues to how the virus operates and why it causes such a severe response in some patients.
It's not only scientists and researchers who have adapted their work – every team in the Crick is operating very differently during the pandemic. As well as supporting national testing and research efforts, teams at the Crick have been working closely with families and organisations in our local area. The Making Lab normally works with scientists to design new equipment and tools to help them answer research questions. During the pandemic, they have repurposed their laser cutters and begun producing visors for care homes, schools and hospitals near the Crick. They have sent out nearly 2,000 visors so far.
Various teams around the Crick have also been producing new science activity packs for local families, helping with home schooling, and advising on national testing policies. Being able to respond so quickly in so many different areas has been the result of hard work, creativity and flexibility from hundreds of researchers and Crick staff.
(Source: The Francis Crick Institute, July 2020)